You Have No Diagnosis, Misdiagnosis, or are Seeking a Diagnosis
It can be very challenging to suffer with ongoing symptoms or pain. Perhaps you have seen doctors who performed exams and did tests but they have not come up with the right diagnosis for you. Maybe you aren't getting better with the treatment you've been prescribed, or maybe the diagnosis you've been offered by your doctor just doesn't seem right.
I've been there. For 16 months I suffered with a chronic pain condition. No doctor could find out what was wrong. I received 10 misdiagnoses from 11 physicians. I found my own diagnosis and the hernia specialist/surgeon to accurately diagnose and treat me. I have pain free for 3 ½ years.
I specialize in helping patients with undiagnosed symptoms. I am not a doctor or nurse but I am an excellent researcher and healthcare detective, and can provide you with medical information that can help lead you to the right diagnosis or the right doctor. I am persistent, attentive to detail and I am a good listener.
I can help you with:
Finding second opinions from the most experienced specialists
Create questions specific for each medical encounter.
Creating a symptom diary to share with your doctor or nurse.
Create your patient toolkit so make your life as a patient much easier.
Prepare for medical appointments to maximize time, quality and safety.
Research medical journals, other medical information, gather information from patients with similar symptoms, and provide you with brainstorming sessions to boost your chances of getting the right diagnosis.
Research the most experienced and respect physicians.
A roadmap we create together for what to do next.
---

Caregivers (spouses, parents, adult children, other loved ones, and caregivers)
A loved one cares for the patient more than anyone. You are the patient's best advocate. 
One day you wake up and your life has changed drastically. Your loved one is hospitalized, or has a serious diagnosis. Where do you go from here? 
You accompanied your loved one to the first doctor's appointment, maybe the second, but you are left feeling overwhelmed, with unanswered questions, and unsure about what to do next. All of a sudden you have become a caregiver or advocate for someone you love and you don't know the first thing about how to do it. 
You need guidance and support quickly. Perhaps you haven't had experience with the healthcare system, and your loved one needs your support. Allow me to guide you, offer credible information so you become well informed about diagnosis, treatment options, resources, how to navigate the healthcare system, and much more. 
I've been there. My mother was hospitalized for five months and died there. Shortly thereafter, my godmother (who I was very close to) was hospitalized for seven months. She died in the hospital. I understand the overwhelm, the confusion, and wishing there was someone who could simply tell me what to do. 
I can help you. I've written two award-winning books about how to be your own advocate to get the best medical care and how to be an effective advocate for a hospitalized loved one. I lecture to the general public on the topics of patient advocacy, patient safety, patient empowerment, patient engagement, advocating for loved ones, elder care, health literacy, and more. 
I give you credible information, effective strategies, discuss the choices with you, and you make the decisions. 
If you are a spouse, adult child, parent, other loved one, or caregiver, I provide private consulting on how to navigate the healthcare system to maximize the time, quality, safety and efficiency of the medical encounters that involve the patient. 
I can help you with:
Strategies to become your loved one's best advocate/caregiver. 
Strategies and education on how to advocate for a hospitalized loved one. 
Preparing for medical appointments with questions tailored to specific needs and specific medical encounters.
Creating the patient's toolkit so make your lives much easier during this process. 
Preventing fragmented care such as when doctors don't talk to one another or don't hare the patient's information. 
Preventing medical errors to ensure the patient's safety. 
Resources for advocates/caregivers that provide support and comfort. 
Research, information, and consulting on assisted living facilities, long term care, caregiving resources. 
Brainstorming sessions with you, you and the patient, with the patient's needs at the forefront. 
A roadmap we create together for what to do next. 
And much more. 

---

Consultation fees
The first 20 minutes of a video or phone conversation is free of charge. Consultations can be in-person, by phone, by video conferencing, or by email. Fee structure: by the hour, by the scope of plan, or by the month. I accept Pay Pal (online payments).
Contact me for more information and/or a qoute at:
mge(at)martineehrenclou.com or call 310-471-1740
---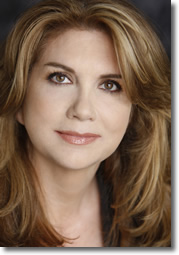 About Martine Ehrenclou, M.A.
With a masters degree in psychology from Pepperdine University and a graduate certificate in patient advocacy from University of California Los Angeles (UCLA), I help patients and their families and caregivers navigate the healthcare system, create patient toolkits, specific questions for medical providers, copies of medical records, guidance with health insurance issues, communication strategies, assistance with misdiagnosis or no diagnosis, and coach patients and their caregivers on how to maximize time, quality and safety with medical providers, and much more.
I am an award-winning author of two books, The Take-Charge Patient: How You Can Get the Best Medical Care and Critical Conditions: The Essential Hospital Guide To Get Your Loved One Out Alive. I interviewed over 400 physicians, nurses, pharmacists, other medical providers and patients for both books. I also lecture to the general public on patient engagement, patient empowerment, health literacy, communication strategies, patient safety, and more. I write healthcare articles for publication and write a blog at www.martineehrenclou.com
I am a member of the board for The Red Cross, Santa Monica Bay chapter and belong to the following organizations: The Association of Healthcare Advocacy Consultants, The Society to Improve Diagnosis in Medicine, Society for Participatory Medicine, and Association of Health Care Journalists.
The Health Advocate's Code of Conduct and Professional Standards
Your information is strictly confidential. I never share your private information with anyone and abide by patient privacy laws.